My Mission
My team and I believe financial goals and structure are essential for all individuals, families and business owners. 
Our planning process begins with an assessment of your philosophy and goals about legacy and lifestyle for you and your family, in the event of an early death or long retirement.  The process begins with a review of your current financial situation.  Using Northwestern Mutual's Personal Planning Analysis, we are able to objectively assess if your current acheivements are aligned with where you want to be in the future.  From this place of awareness, we will recommend a change in course, if required, and begin the implementation of your new strategy at a pace and level appropriate for you. 
After creating our initial plan, I will continue to work with you to assess, review and update your plans on a regular basis.  I am committed to providing continual guidance to ensure you are on track to reach your stated objectives, as well as making necessary adjustments whenever your philosophy has shifted.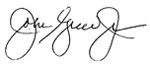 Welcome
The following pages hope to communicate an idea of who we are personally and professionally, explain our planning philosophy, and introduce our team.
My practice, located in Glastonbury, uses professional training and years of experience to organize and intergrate complex insurance and investment issues affecting our clients. In doing so I create an unique, comprehensive financial plans for individuals, families and businesses.
The Northwestern Mutual Difference
Backed by the strength of Northwestern Mutual, my team and I provide you with a balanced approach to achieving your goal of financial security, assuring that your intentions have been understood and your needs are being addressed. And when it comes to implementing solutions, the full capabilities of Northwestern Mutual are leveraged to provide you with exclusive access to a comprehensive variety of products and services.